Premium 335
Producer: JRK
JRK 335 PREMIUM belongs to the best composte bins on the market with its properties. Thanks to special construction which regulates access of air, wetness, heat and light it makes the proces of composting easy and effecient. Made from 100 % recycled material. Composter´s thickness of the wall is 8 mm which ensures its long life and very good stability of the composter on the ground.
Dimension: 76cm x 76cm x 85cm
Capacity: 335 L
Weight: 14 kg
Made from Recycled High Density Polietylen – HDPE
Component price score: 13
Certification nr.: 368ONG
Certification date: 05.11.2018
Tags: composter garden
Status: certificaction not renewed since 05. 11. 2022
Repair guide
4 steps
The assembly and disassembly of the JRK Premium composter is very easy and smart. Follow these simple steps. No tools are needed. Note: This is a standard repair guide valid for Premium 215, Premium 335 and Premium 445.
Number of repairers: 1 (easier with 2)
Estimated duration: 10 minutes
Difficulty: 1
Step 1

Removal of lid (C001)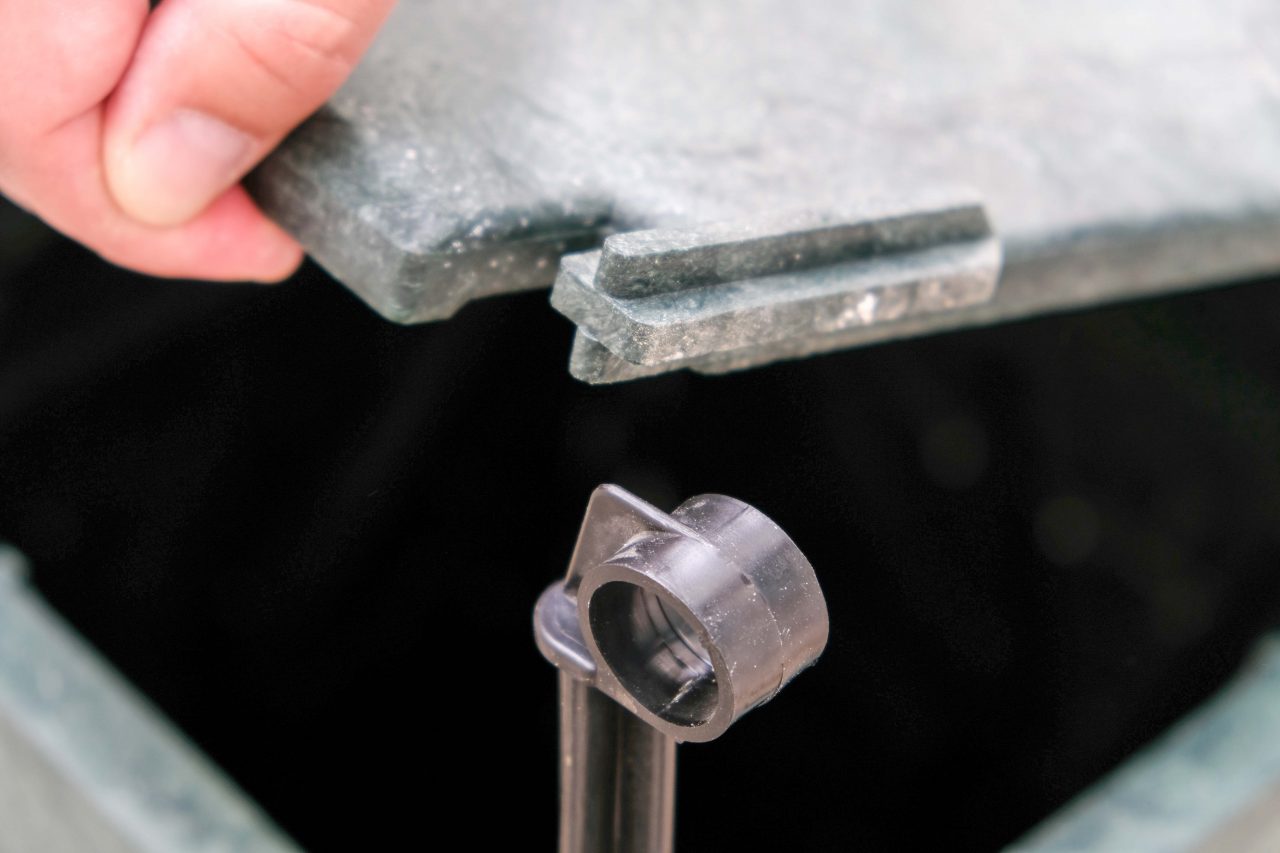 Push the lid and the O pole apart. Then do the same on the other side of the lid.
Add a comment
Step 2

Removal of pole (C004, C005)
Pull up all 4 poles one after another.
Add a comment
Step 3

Separate the walls (C002, C003)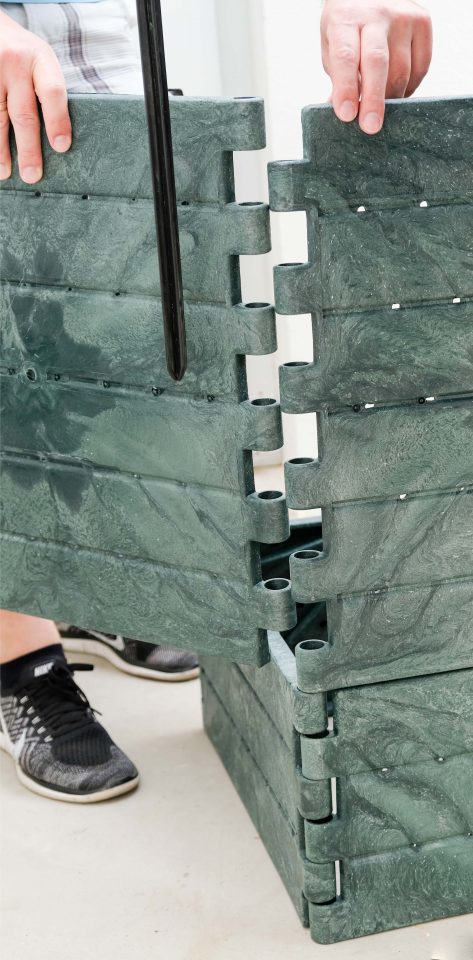 As the pole is outside, you can separate the wall.

Separate all the walls.
Add a comment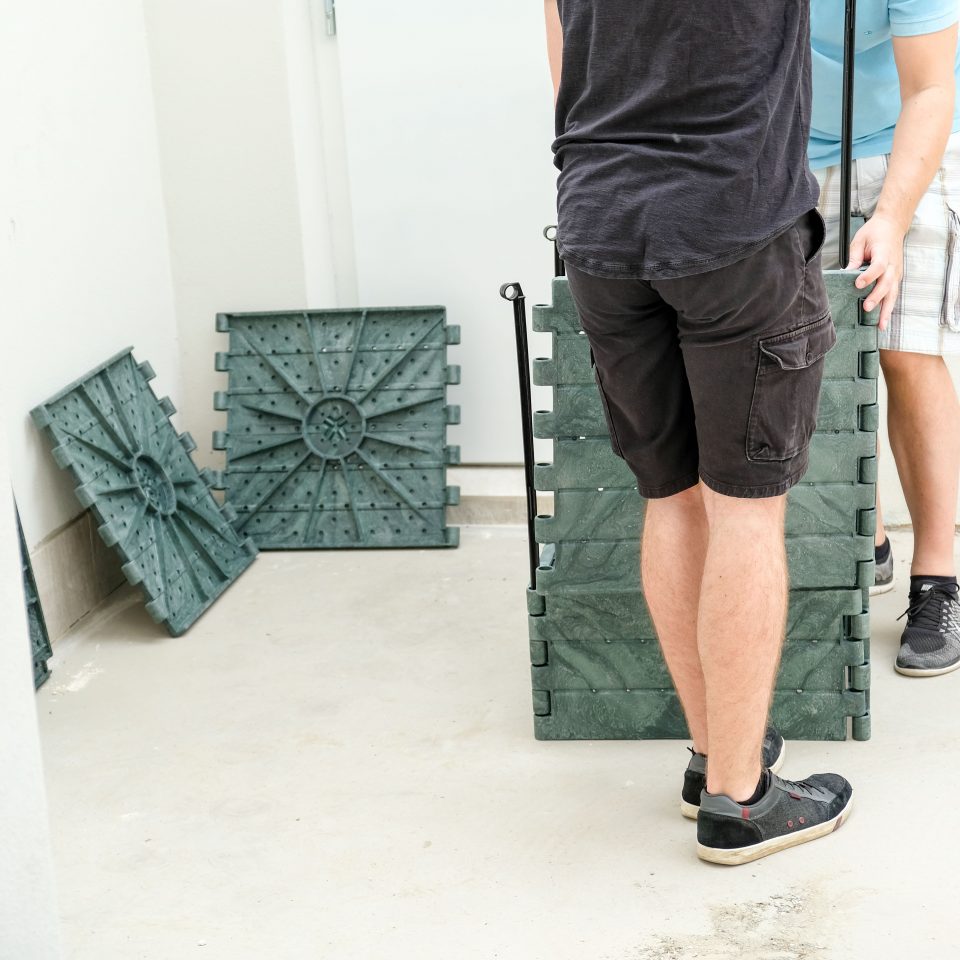 The disassembly is now finished.
Add a comment
Re-assembly notes
Note 1

Re-assembly Sequence
You can re-assemble the product following the steps in reverse order.
Add a comment
Components
5 components
Number: C005
Name: O pole
Count: 2
Standard / Custom: custom
Reference number: 368ONG_C005
Producer reference number: STAB O*770-S
Description: pole to connect the walls and the lid together